Login and save maps
Logging into our Maps allows you to create, edit and save maps online, and come back to them at a later date. You do not need to create an account. Simply use your Facebook login.
NOTE: Saved maps function currently disabled.
'I used to be able to save maps, but the option is no longer there.'
Due to some technical issues, the ability for people to login and save maps using a Facebook account has been removed until we can provide it in a sustained way. We apologiise for any inconvenience this may cause.
Last Updated: Thursday 15th September 2022.
Contents
Logging in
To log in to our maps via Facebook:
On the Maps Gallery page, click on Log In
Select Facebook from the drop-down menu
Log in to Facebook if not logged in already
Allow Our Maps app to access your Facebook account**
Now you are logged in
*NB: Herenga ā Nuku does not collect or retain any information about your Facebook account or personal details.
**Once you have allowed Facebook access, Our Maps will not ask for access again and it will automatically log you in (as shown below).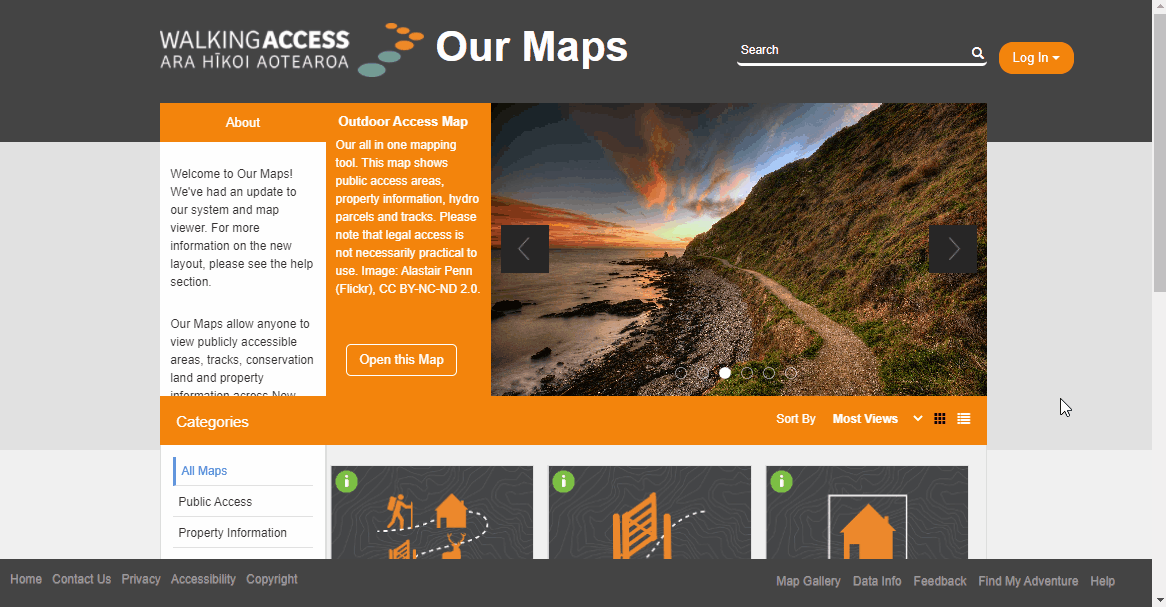 Save a map
Once logged in, you can save a map using any of our maps. This will allow you to save the zoom level, location, layers, and any drawings you have done. You can access the most recently saved version of your map when you come back to it. NB: any layer transparency and different basemaps used will not be saved.
How to use
To save a map:
Click on the "More" menu
Select the Save Map tool
Give the map a relevant name
Choose whether this map should be private (only visible to you) or not (visible to others when shared via a link).
Click "Save".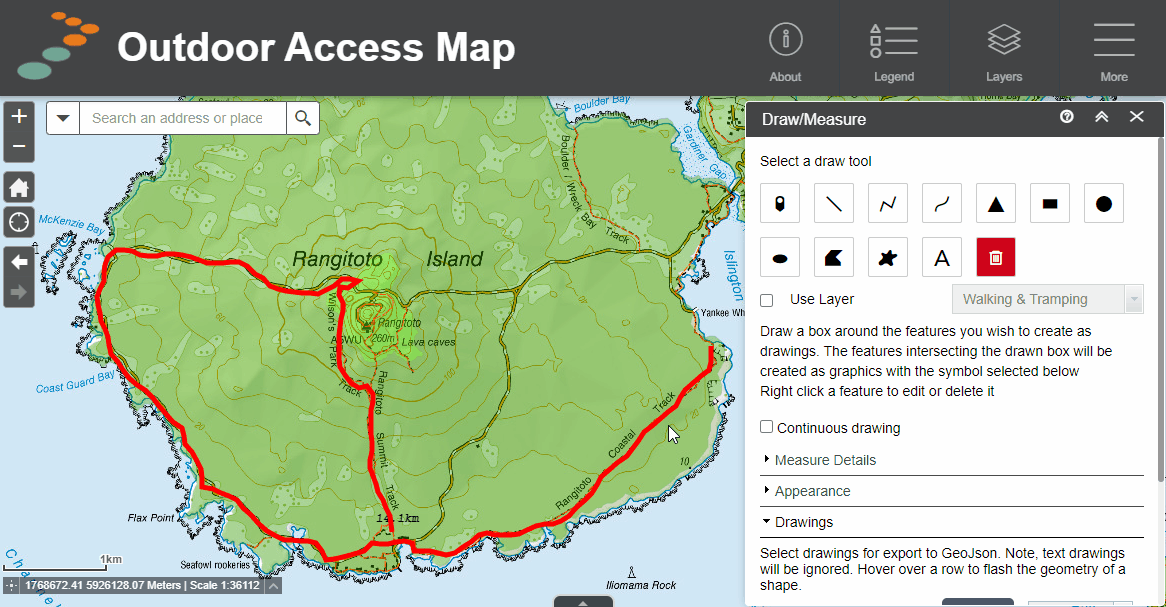 Open a saved map
While logged in, you can access your existing saved maps in one of two ways, from the map gallery or from the map viewer. You can see your saved maps in the map gallery — sorted by name, date saved and a thumbnail image. Similarly, you can access your saved maps from inside any map viewer by clicking on the Saved Map icon.
Open saved maps from map gallery
Click on "My Saved Maps"
Click on the saved map you wish to open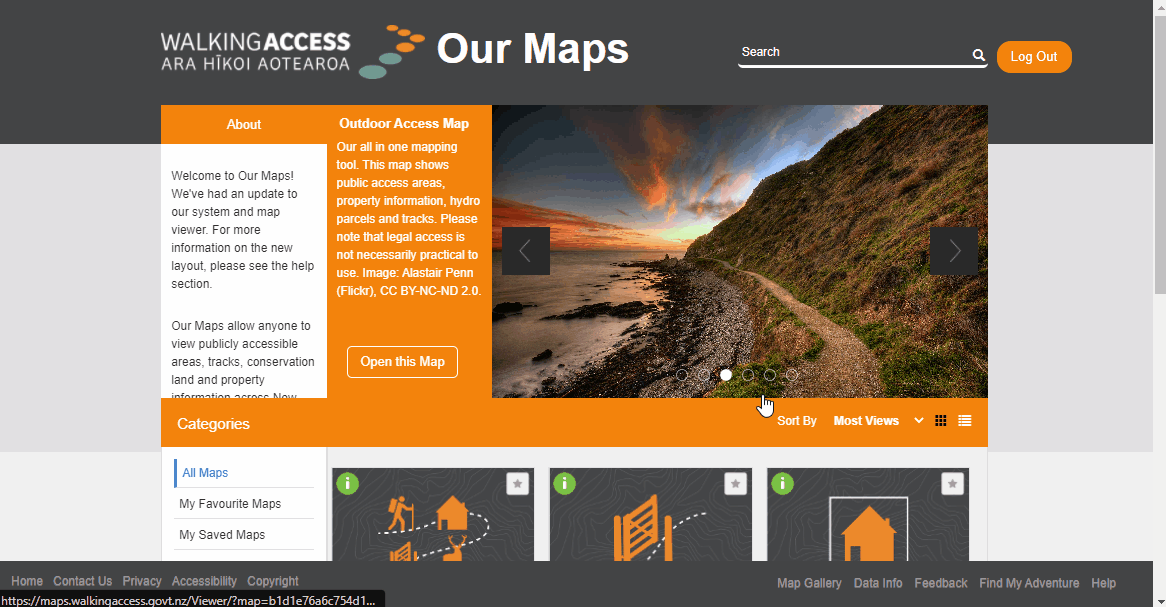 Open saved maps from map viewer
Click on "More" menu
Select the "Save Map" tool
View your list of saved maps
To open any map, click on the map name/thumbnail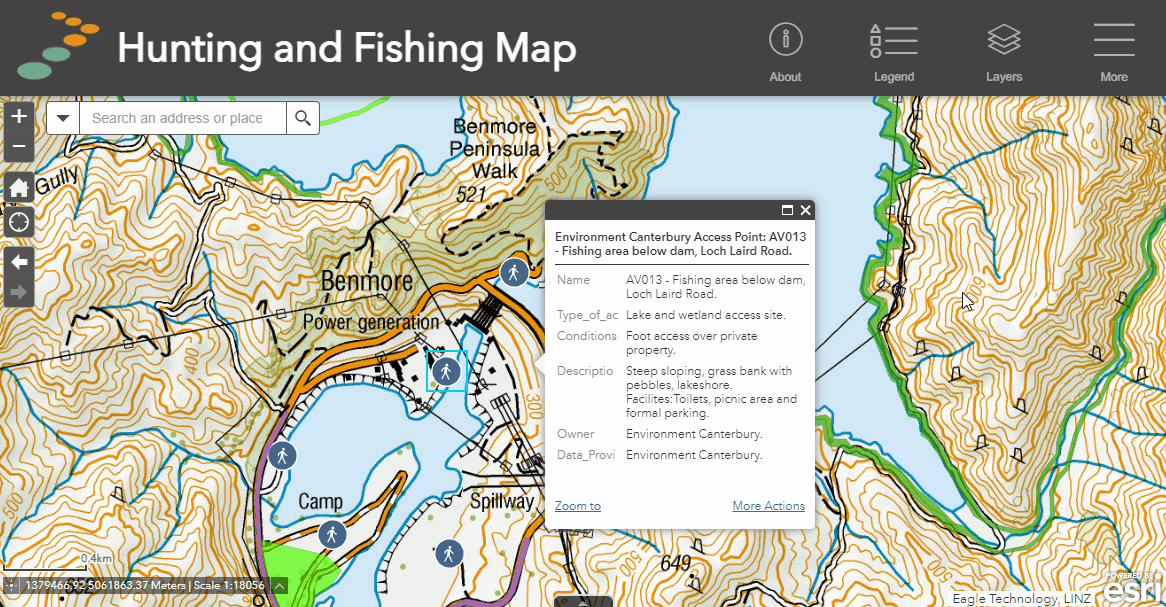 Manage your saved maps
You can manage your saved maps easily from the map gallery or map viewer pages. You can update, rename, share and delete any of your saved maps.
Update a saved map
After making changes to your existing saved map, such as drawings or adding and removing layers - click on the "More" menu in the map viewer.
Select the Save Map tool
Select "Update this map" and select OK.
Your map has been updated with the changes.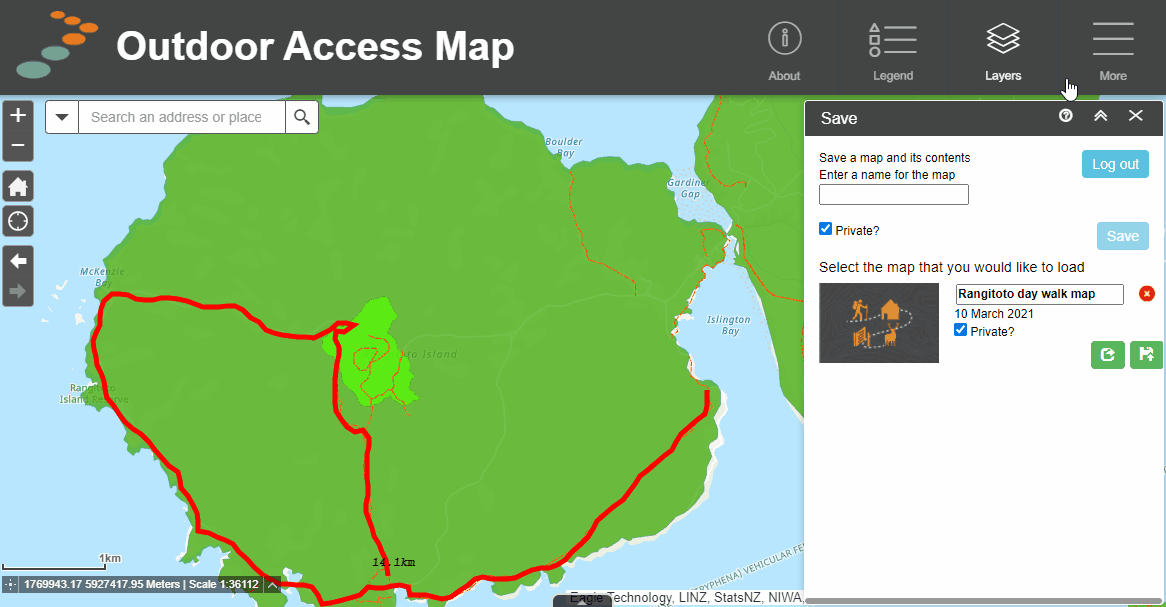 Delete a saved map
Find your saved map in either the map gallery or the map viewer save map tool
Click on the red "X" icon next to the map name
This will produce a warning pop-up. Click OK to confirm.
Share a saved map
In the save maps tool, find the map you wish to share
Click on the share map button
Copy the URL produced and share with anyone to allow them to see your saved map.
Or