Layer search
As well as being able to search for addresses and place names, on some maps (see below for a full list), users can search layers relevant to individual maps for particular records or locations contained within those layers. For example, you may wish to find a DOC hut that you know by name but not by location. In this case, you can type the hut name into the search bar and select the result to see its location and associated information.
How to use
Go to the search bar, click on the drop-down menu and select the layer or layers you wish to search. (The more layers selected, the longer and possibly less effective your search will be).
Type your search text in the search bar e.g. Track name, NZ Parcel ID, Title reference etc.
Search results will be displayed in the drop-down, click on the correct result to view its location.
Demo: searching for a title reference in the NZ Property Titles layer.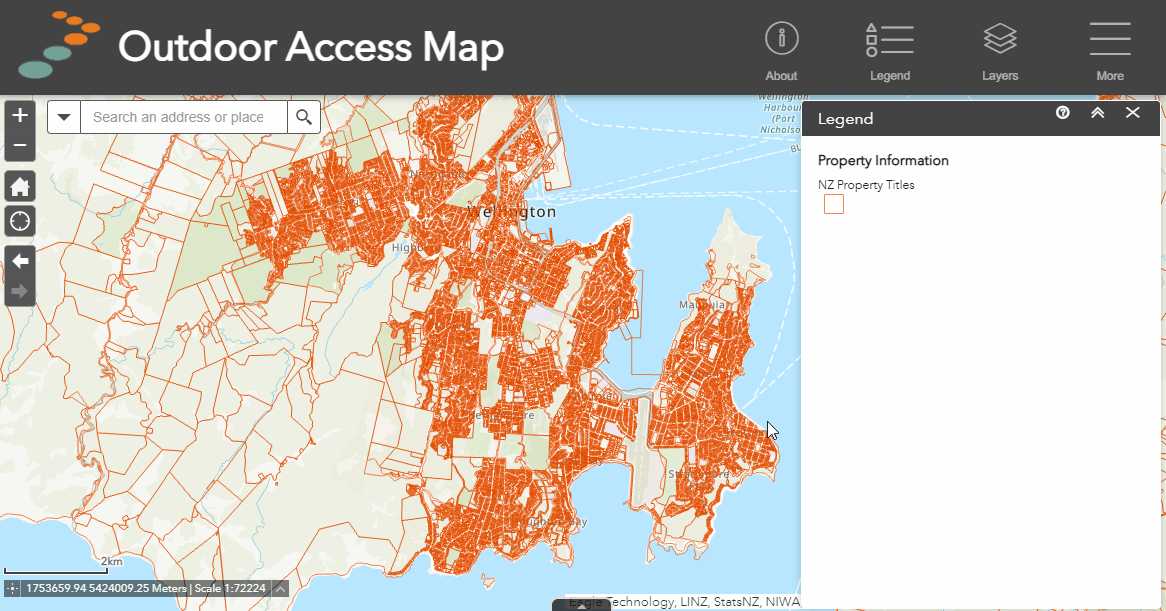 Layer searches available by map
Public Access Areas - address search.
Property Information - address search, NZ Parcels, NZ Titles.
Hunting & Fishing - address search, DOC huts, DOC campsites.
Tracks & Trails - address search, Walking & tramping tracks, Shared Use tracks Mountain Biking tracks, NZ Cycle Trail routes, Te Araroa Trail tracks.
Outdoor Access - address search, NZ Parcels, NZ Titles.
Or