Little feet walk length of New Zealand
Seven-year-old Victoria has been walking Te Araroa with her family since late December. She and her siblings Alexander (10) and Aaron (5 months) started the trail with their parents Asanka and Mariya with the Cape Reinga to Paihia leg "to see if the kids could handle it," says Asanka. When it went well, the family decided to jump in the deep end and book flights to Invercargill to start the trail northbound. We chatted to the family on an off day before their trip to SeaWorld.
Victoria's enjoying the trail, "sometimes there are tough bits but I like it. Because I have small feet, it makes me have to go faster." One day, her Fitbit read 14km while her parents and Alexander's only read 10km. 10-year-old Alexander said the trail is "okay". They both enjoyed Roses Saddle.
Asanka, exclaimed it has been challenging at times, especially crossing rivers.
The first few [rivers] were tough but now we're more experienced. Victoria is so small so sometimes we have to carry her. Aaron's been great. It's been great watching him grow and see what he likes. At the moment, it's waterfalls.
The family have already walked close to 900km of Te Araroa. There are no thoughts of stopping.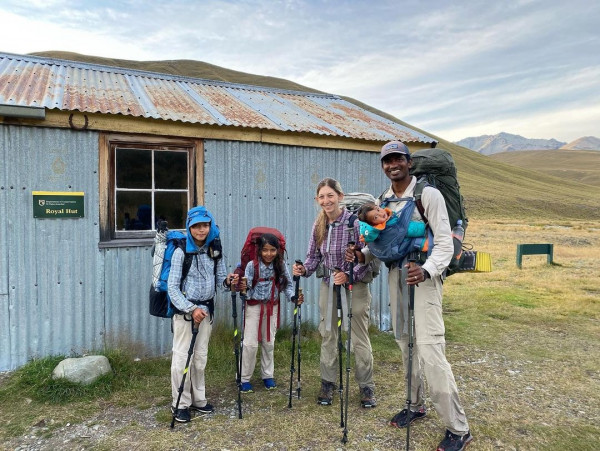 Page last updated: Mar 16, 2022, 12:18 PM