Enhanced access grant supports Bikepacking Aotearoa book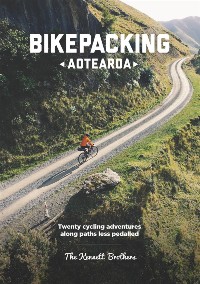 Bikepacking is a new approach to touring by bike that has taken off in Aotearoa NZ and around the world in the past decade. New equipment and a change of mindset have opened a whole new world of possibilities. Bike packing bags, strap directly on to the bike and allow you to travel fast and light, on off-road capable bikes.
So, we're really pleased to support the Kennett Brothers publish their just released Bikepacking Aotearoa book. Our enhanced access grants support people and organisations to promote and enhance public access to the outdoors. Our grant to support the publication of this book will help more people to explore and enjoy NZ on two wheels.
Bikepacking Aotearoa will help you get away from busy main roads. Take to the gravel backroads, cycle trails, and back-country tracks to really get away from it all and find the hidden gems that Aotearoa has to offer.
For riders who are looking for adventures close to home and for bikepacking routes that can be completed in 2-3 days, Bikepacking Aotearoa offers a choice of 20 exciting routes that explore the most scenic parts of the country. These routes are perfect as weekend getaways or as preparation for a bikepacking event.
As well as 20 routes, graded by difficulty, the book includes
introductory chapters cover equipment choice, bike setup, training and preparation.
detailed route descriptions, maps, elevation charts, essential service listings
a list of Bikepacking events on offer around Aotearoa NZ, and
brief summaries of 20 more rides recommended by leading bikepackers.
Bikepacking Aotearoa is available for purchase on the Kennett Brothers website.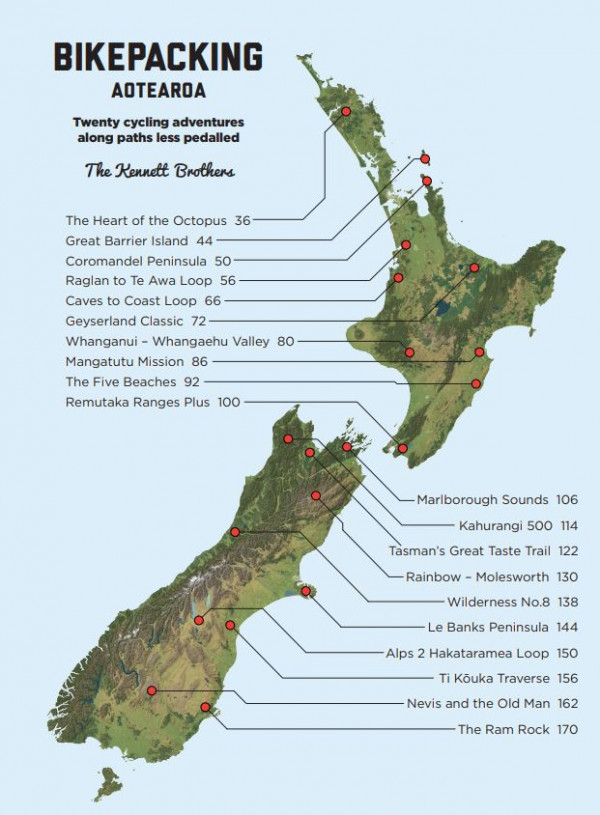 Page last updated: Dec 16, 2020, 1:15 PM