Carters Beach café prepares for trail tourists
Thomas and Barbara Stuart own Donaldo's café which sits on Carters Beach, beside Pūwaha, the first section of the Kawatiri Coastal Trail.
Thomas says the trail is outstanding.
The first 5.5km segment of the grade 2 cycle trail from Westport to Carters Beach opened this weekend.
"My daughter and I walked about half of it last night," says Thomas. "It was a beautiful evening, so we went for a bit of a walk. There's stuff in the back that I did not even know was there. And then you've got the native bush and the local weka. You see them mucking around all the time. It's well signposted with little stop off points with BBQ tables so you can sit down and have a rest as well.
Thomas and Barbara have been in the business for about 14 years.
"We do a bit of everything really," says Thomas. "Restaurant, bar as well as a dairy and bakery. It's a Multipurpose sort of place. We have a Top 10 just down the road and a couple of motels like Carters by the Sea around and holiday homes. The track goes past our front door, basically."
Carters Beach is 5 kilometres from Westport - so a short walk, bike ride or drive. As well as its spectacular beach it has fishing, golf and other activities that Thomas thinks passing walkers and cyclists will enjoy.
The Charleston-Westport Coastal Trail Committee estimates that the Kawatiri Trail will attract 8200 visitors in its first year, increasing to 16,600 per year after ten years.
"It's going to be a great asset for the community. Definitely" says Thomas. "It's only been open a day and it's already got everybody talking about it."
"From hearing from others when tracks go in, it impacts businesses quite dramatically. We've already noticed a lot of people using it - quite a few locals, as well as visitors in town. We've noticed in the last couple of years how many visitors come to town that have bikes on the back of their car or ute. It's a big part of NZ culture now."
Thomas says he expects the new tourists will come in and have a coffee.
"And then they might come back and have an evening meal or even breakfast the next day. We're lucky we cater for everybody."
The trail committee calculates that the trail will benefit the Buller District by $18 million in its first 12 years, with nearly $80 million in additional spending from people outside the region. There will be 30 jobs created during the construction period and 100 jobs created in support of the trail over the next ten years.
Thomas and Barbara are hoping to be ready for some of those visitors to the region.
"We're looking at doing a little bit of construction work here, upstairs," says Thomas. "Because we're in a beautiful spot here overlooking the sea. We'll put in big bi-fold windows and open it up so you get a bit of that outside experience on those beautiful Buller days."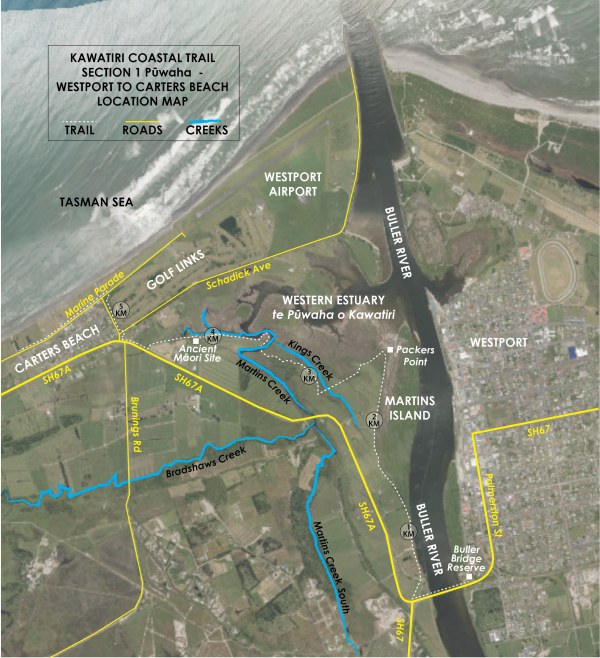 Page last updated: Dec 10, 2020, 6:57 AM